Applying for a small business loan can be a complicated operation. Not only is it necessary to arrange your documentation, but you must also give the lender significant transparency in your business. After that, waiting to find out whether you've been accepted or refused a loan can be a nerve-wracking thing.
But how hard is it to get a small business loan? The response may rely as much on the lender as it does on your financial circumstances.
With this in mind, one of the first things you'll want to do is to learn precisely what it takes to apply for a small business loan for the first time—as this knowledge will be vital to the planning process.
1. Review your credit score.
The first step in planning to apply for a first-time business loan is to review your credit score.
Much as a good credit score is extremely important to your finances, it will also have a significant effect on your company finances. Your personal credit score would be one of the most important variables that business lenders consider in deciding whether or not you qualify for a loan.
While your personal credit score is not explicitly representative of your company, lenders use this metric to see how trustworthy you are when it comes to paying back personal debt— allowing them to infer whether or not you would be reliable in paying back business debts.
As a result, the higher your personal credit score, the more likely you are to apply for a first-time loan, and one with the best rates and conditions.
So, once you start planning to apply for a business loan, you'll want to take a look at your personal credit report, know what your credit score is, and take any measures you need to boost your credit.
2. Gather Documentation Required for Business Loan
When you have reviewed your credit score, decide the amount of the loan you need, why you need it, and how much you can afford it, the next step of the planning process is to compile personal and business records that you will need for your actual application.
Overall, if you apply for a first-timeloan, you are likely to require more documentation to prove that you are eligible for the funds. At the end of the day, the documentation and details you'll need will vary depending on the type of business loan you apply for, as well as the lender you're dealing with. That being said, here are some of the documents and pieces of information you can need to receive for your first-time business loan application:
Documentation for Business Loan Application-
Basic personal and business information
Business plan for funding
Statement of purpose
Business bank statements (and sometimes personal bank statements)
Personal and business tax returns
Personal and business credit scores
Balance sheet, income statements, and other business financial documents
Business licenses, permits, contracts, and other legal documents
Resume with relevant management and business experience
Proof of collateral
Obviously, it will vary from lender to lender and the type of loan you decide to avail.
3. Master the Pitch for Business Loan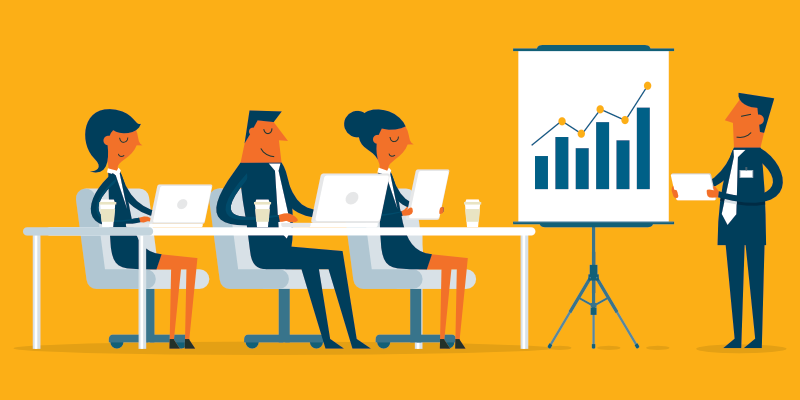 Having a small business loan from a bank is a pitch. You're going to have to sell yourself, your company, and your dreams for the future while being both professional and passionate. This can be overwhelming for anyone with no background in presenting or selling. Make sure you're rehearsing, and think about any questions or shortcomings that may arise. It pays to be armed for proof that can back up how you're going to solve unique issues. The best way to do this is to prove your ROI or highlight your business development in easy-to-read graphics and charts.
4. Know your security
Traditional lenders typically require the borrower to provide the asset as loan security. In certain situations, this is a land asset or other valuable properties, such as cars or facilities. Before offering your home as collateral for a small business loan, carefully consider the implications of default. And always communicate with those who are most affected, such as your family or business partner.
If you're not comfortable using your home as protection, then a loan that doesn't involve upfront security from a reputable online lender might be more suitable.
In Conclusion, If you've examined these different opportunities for first-time business loans, the last thing you need to do is apply.
As we have stated, the basic criteria and procedures that you will need to meet will vary depending on the loan product and the lender you select.
That being said, while it might be time-consuming to sort through a business loan application for the first time, the completion of the process would make it much easier in the future to get a business loan.
Thank you for visiting our website. Stay connected with us for more knowledgeable things like this.
Apply now for Business Loan,
Click Here