You work hard and you get into a
top university
. You are all set but then comes the dawning question of the finances. Let's face it, Quality education is a must for a prosperous and full life. For several, this is equivalent to graduating from the top institution. Although best education is a priority, nevertheless, not many can achieve these goals. The truth is the cost of education is rising quickly.
According to a report by the National Sample Survey Office (NSSO) average private expenditure for general education has increased by 175%. The costs are even higher if you want to send your child abroad ranging from 10 lakhs to above 1cr.
For such purposes,
Education
Loan becomes a lifesaver. If you are also looking to availing of an education loan, then here are some basics you need to know:
What does an education loan cover?

The loans are usually determined by the organization and course. But banks usually pay all tuition fees and other costs, including living expenses, books, laboratory fees, test fees, etc. Certain banks, including the State Bank of India, also cover two-road and student travel expenses.
Who can be the applicant for the loan?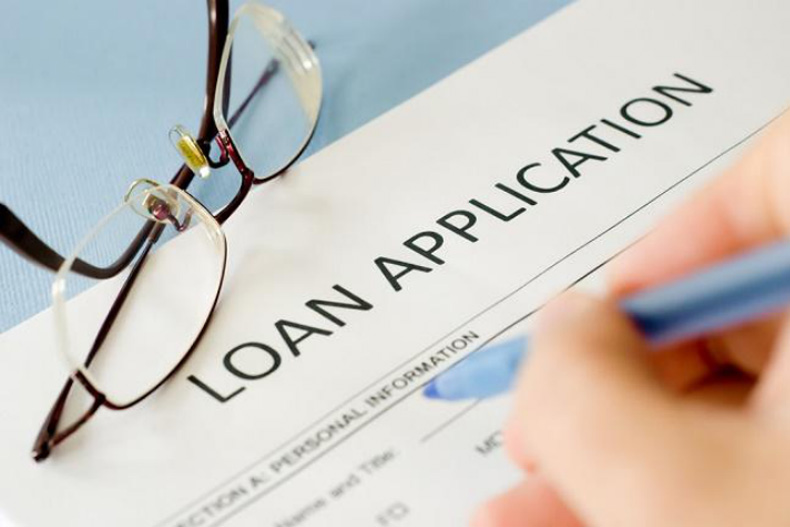 A student is the main borrower. A parent, spouse, or sibling can be the co-applicant.
Institution Providing Education Loan
Banking institutions in India which are authorized to provide education loan have to be certified by Indian Banking Association (IBA). These banking institutions are obligated to follow the CSIS (Central Sector Interest Subsidy Scheme) and other regulatory norms to provide the services which are in the best interest of student loan applicants. The two common types of institutions authorized in India to provide study loans are:
Licensed institutions for banking (Banks)
Non-Bank Financial Institutions (NBFCs)
Interest of Education loan of bank is linked to bank's marginal cost of funds-based lending rate (MCLR) whereas NBFCs, do not have the concept of MCLR and, thus, may set their own rates based on competition and their cost of funds.
Receiving an education loan from the NBFC would be advantageous if you are trying to fund an off-beat course, in particular because there would be no cap or limitations and the whole amount of expenditure may be funded.
Education loan from NBFCs can be taken when you don't have the collateral. NBFCs can fund maximum amount without collateral depending on Educational Institute and Profile of the cutomer. Banks on the other hand are unwilling to fund without collateral.
Types of loans
Education loans can be availed for students studying in India or wanting to study abroad. Based on that there are 2 types of loans
Domestic Education Loan
Interest Rates
The interest rates on educational loans are floating and not fixed. Usually, interest rates on educational loans are MCLR plus 1.5-2 per cent or may be higher in a few banks, depending on the size of the loan and the course or institution. It would range between 8.50 and 11 per cent, including the mark-up, if any.
As far as NBFC rates are concerned, they too differ across NBFCs. 'The average lending rate of interest of NBFCs varies from 11 per cent to 13 per cent of ROI depending on the candidate profile, qualifications and other requirements that may differ from case to case.
Banks starts EMI only after the course is over whereas NBFCs can start the EMI immediately or charge the interest portion only, depending on the Course, Profile and Collateral if offered.
Eligibility
The conditions for eligibility vary somewhat from bank to bank, but many banks have common guidelines to help ensure responsible lending and the use of funds. Such as
Borrower and co-borrower must be Indian citizens
Borrower must be 18 years of age or older
Borrower or co-borrower must have an account at the lending bank
Borrower must be able to confirm admission at a college
As per the Reserve Bank of India (RBI) guidelines, there are no restrictions on the upper age limit, but some banks may have
Documents Required
Applicant/Student
Mark sheets of XII exam or Bachelor exam
Proof of college admission
Expense schedule for your course
Identity and Address Proof
Co-Applicant
Bank account statements for the last one year
Identity and Address Proof
Income tax assessment order for the last two years
Statement of assets and liabilities
Proof of income
Loan Financing and Collateral Requirement
Up to Rs. 4 lacs: Minimal to no security required
Between Rs. 4 – 7.5 lacs: Mostly a third-party guarantee
Above Rs. 7.5 lacs: Physical collateral of suitable value, viz a house, apartment, or another asset, along with an agreement to assign a percentage of future income to the bank for loan However NBFCs don't require Collateral and can fund without Collateral also
Repayment
The terms of repayment determine how the borrower can repay his education money. Real repayment usually starts one year after completion of a course, or six months after obtaining a job, whichever comes earlier. Banks ask borrowers to pay out credit in five to seven years for both studies in India and abroad.
In case of NBFCs it can start immediately or only interest is payable till the completion of course.
Benefits under the Income Tax act
According to Section 80E of the Income Tax Act, you are qualified for interest deductions you paid on the repayment of the loan. It should be noted that this deduction is only applicable to the person paying the interest on the loan for themselves the partner, the children, or the legal guardian. The full amount of interest charged can be excluded from your taxable income, but this is only permitted for 8 years. You must remember that the principal sum being repaid is not qualified for any form of tax deduction.
Conclusion
Education loan certainly takes the burden off and helps overcome the hurdle of finances. With the increasing cost of education, Education Loan is like a lifeboat. It also helps in building a good credit score if paid timely, which helps in availing other loans easily.
However Regarding whether the Loan should be taken from Bank or NBFC depend on your financial position and collateral you can offer. If you have a good Income and eligible collateral to offer, then it's always better to prefer Banks but if you don't have collateral NBFCs are good option as they fund without collateral and for 10 years.
At
Win Capital
you need not go anywhere, just come to us and we will do all the process for you.